Woot!!  Finally!!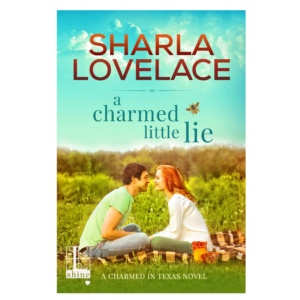 A CHARMED LITTLE LIE….the first book in my brand spanking new Charmed in Texas series…is out today!  Finally, I can share Nick and Lanie with you, and I'm SO over the moon about that. I love these two so much, they have become favorites in my heart, so much so, that in the next two books, they keep showing up. 🙂  Hint…hint…
Click here to go to the book page for A CHARMED LITTLE LIE, read the cover blurb….click "buy"…. just sayin… 😉
Are you on Facebook? If so, I'm having a release party there this afternoon/evening…come play with us! Click here for party page!
Love y'all and thank you for letting me do what I do!
xoxo
Sharla