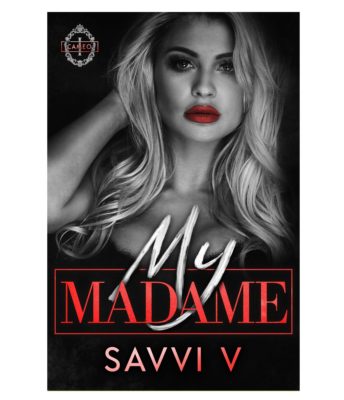 My Madame (Cameo Gentlemen's Club #1)
9/2019
Where to Purchase:
Synopsis:
This woman would be the death of me . . . or I would be the death of  her . . . either way we were going down in flames . . . 
The king of the Vegas underworld may have everyone else fooled with his dark, brooding eyes, hard body, and expensive suits, but not me.
I knew Gideon Kane back when he was a mere prince under his father's twisted thumb. Back when he wanted nothing more than to escape that legacy and this town, and take me with him . . .
As princess of the elite Cameo Gentlemen's Club, I was raised in a world of sensual pleasures and sinful fantasies. My own tarnished legacy, created by strong, independent women who understood where true power lies.
Who also happened to be in business with the mob.
And I stupidly fell for the heir to that empire, heart and soul.
Until he shattered me.
That's ancient history now that I'm at the helm of Cameo and someone is viciously murdering my dancers and escorts. It's my bad luck that Gideon's organization heads up my security, so I'm forced to work with him until this killer is brought to justice—or until I spontaneously combust from the sizzling chemistry we still can't escape.
Sex is just sex, however. And nobody said a thing about love. Or trust. After all, the princess learned a few tricks from her prince once upon a time . . .
Sharla Lovelace © 2015