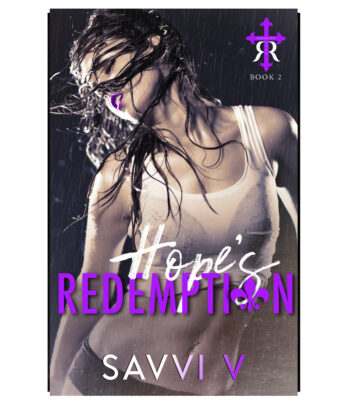 Hope's Redemption (Redemption Road #2)
9/2021
Where to Purchase:
The town of Redemption never saw me coming.
Daddy Dearest certainly never did. The venerated and charismatic Reverend Noel McMasters expected a son . . . but instead, he got me. The mouthy, rebellious little spitfire who disappointed him at every turn.
He made sure I knew it.
And the feeling was mutual.
My only bright spot in the darkness that was my life? Tobias Bishop. He was more than my high school love—he was my world. My rock. My everything. But even he couldn't shield me from the hell that I called home.
I ran from that town the moment I could, leaving every torturous memory behind to start a new life. A life where no one knew Hope McMasters or my brokenness. I'm a survivor, after all.
Survivors pay a price, however. And mine was Tobias.
Now, the reverend is dying, and my sisters have called me back to sleepy, swampy Redemption. Where all my demons live. Where my greatest regret and deepest heartbreak still resides.
Can the prodigal daughter really come home after all this time, and survive hell a second time?
Can my heart?
Savvi V © 2021