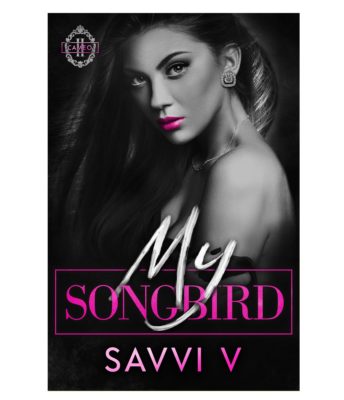 My Songbird (Cameo Gentlemen's Club #2)
10/2019
Where to Purchase:
Synopsis:
Growing up in the dive bars of Little Havana taught me three invaluable lessons.
One . . . Men always lie.
Two . . . The lilt of my voice has the power to bring those damn men to their knees.
Three . . . Men always lie.
I learned from the best and honed my skills, but even I wasn't immune to the allure of good looks, charm, and the strong family ties I craved. That naivety was a mistake.
Possibly the most monumental one of my life.
I was sucked into a brutal lie, then forced to run from one crime family straight to another in a desperate attempt to survive, but . . . what have I done?
Stepped right into the lion's den.
Not only have I stumbled into the crosshairs of a sadistic serial killer—a psychopath whose hunting grounds are the gentlemen's club where I sing—but the Kane family enforcer in charge of my security is maddening. Infuriating.
And oh, so delicious.
Tall, tatted, and silent, JD's eyes speak a thousand sinful promises every time they rake over my body. Driving me wild with lust and crumbling all my carefully crafted walls. The broody giant gives me a reason to trust—which could make him the most dangerous threat of all.
Sharla Lovelace © 2019