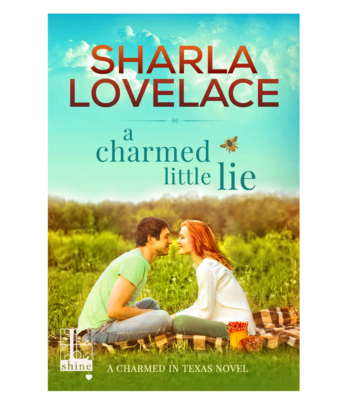 A Charmed Little Lie (Charmed in Texas #1)
4/2017
Where to Purchase:
His gaze got heavier as it fell to my lips.
Shiiitttttttt.
"Well played, Mrs. McKane," he said under his breath.
Jesus.
"Back atcha, Mr. McKane," I said just above a whisper as I watched him watch my mouth.
He wouldn't kiss me.
It was too dangerous.
Too real.
And that made me want it a million times more.
Charmed, Texas . . . quaint, quirky, and when it comes to romance, there's no place quite as enchanting.
Lanie Barrett didn't mean to lie. Spinning a story of a joyous marriage to make a dying woman happy is forgivable, isn't it? Lanie thinks so, especially since her beloved Aunt Ruby would have been heartbroken to know the truth of her niece's sadly loveless, short-of-sparkling existence. Trouble is, according to the will, Ruby didn't quite buy Lanie's tale. And to inherit the only house Lanie ever really considered a home, she'll have to bring her "husband" back to Charmed for three whole months–or watch Aunt Ruby's cozy nest go to her weasel cousin, who will sell it to a condo developer.
Nick McKane is out of work, out of luck, and the spitting image of the man Lanie described. He needs money for his daughter's art school tuition, and Lanie needs a convenient spouse. It's a match made . . . well, not quite in heaven, but for a temporary arrangement, it couldn't be better. Except the longer Lanie and Nick spend as husband and wife, the more the connection between them begins to seem real. Maybe this modern fairy tale really could come true . . .
Sharla Lovelace © 2017