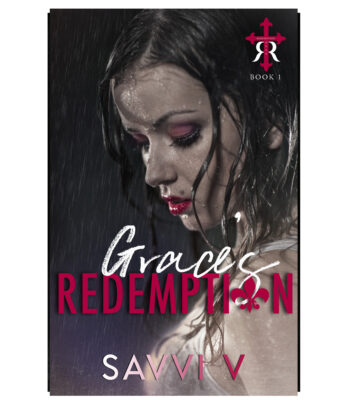 Grace's Redemption (Redemption Road #1)
4/2021
Where to Purchase:
My hometown of sleepy, swampy Redemption, Louisiana, is as steeped in tradition as a deep notch in the southern Bible Belt, and dangerous secrets lurk as dark as its swamps. As Preacher Noel McMaster's oldest daughter, I have always been the protector—shielding my sisters from the scorched-earth terror of his wrath. But the thing about guardians . . . sometimes they forget to live. And life becomes just a game of survival.
I survived by being invisible. A wallflower. Losing myself in the crowd and devoting myself to my family and to molding young lives.
Until I decided to take a chance, let my hair down, and cut loose in Sin City—live a little for just one night. After all, what happens in Vegas, stays in Vegas, right?
Wrong.
What happens in Vegas follows you home in the form of Redemption's brand-new Chief of Police, Mateo Beckett. My apparent partner in crime in a drunken all-nighter that I can't remember, that may or may not have led to irrevocable consequences. The life-altering, forever kind.
And the only thing scarier than facing those consequences alone? Facing them with a stranger, just as Redemption's darkest secrets are coming into the light . . .
Savvi V © 2021