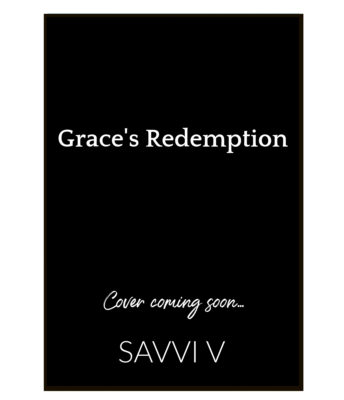 Grace's Redemption (Redemption Road #1)
4/2021
Where to Purchase:
Redemption Series Synopsis (Grace's book synopsis coming soon!)
Sometimes the road to redemption leads you straight to hell.
Or, for the McMasters sisters, it leads them home. Which for them, is the same place.
The sleepy, swampy town of Redemption, Louisiana is as steeped in tradition as a deep notch in the Southern Bible belt, and Preacher Noel McMasters is the pinnacle that holds it all together.
The townspeople love him.
Businessmen revere him.
His family lives in silent terror.
Three very different daughters . . .
Grace–The protector. Forever misunderstood, the wallflower who no one really sees. Until sexy circumstances shove the new chief of police in her path in the most unexpected and startling of ways, rocking both of their worlds forever.
Hope–The prodigal. Rebellious and angry, the spitfire that must shake off her sordid past and taste everything the world has to offer. Too bad life has a way of muddling up her plans by dragging her right back home and shoving the perfect man right in her way.
Faith–The princess. Favored and sheltered from life's harsh realities, she's learning everything isn't what it seems in her cozy little town. When her world threatens to crumble around her, will the boy she's known her whole life–who's loved her all of his–be the man she needs to survive?
Come along for the ride through Redemption, where dangerous secrets are as dark as its swamps, and love runs so fierce, it shakes your very soul.
Three different paths to love.
Three roads to redemption.
Savvi V © 2021