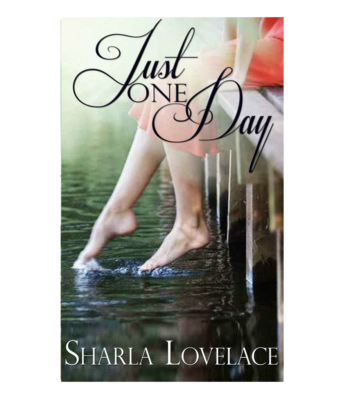 Just One Day (A Novella)
10/2012
Currently being edited and revamped, check back for future purchase links!
"Fremont, look," he growled, grabbing my shoulders and turning me so that he was right up against my back. "That's not worth a cell phone," he said, pointing at the gale force winds outside.  His words were hot above my ear, which did nothing to help me see the weather.
**2013 Kindle Indie Book Award Winner for Best Short Fiction!**
Twenty-four hours. That's how long Andie Fremont has to say yes–or no. At forty-four with a daughter in college, she's no young kitten with starry-eyed ideas of what love is. Still, when the man who is everything she should want pops the question with a ring he knows isn't her style, during a party she didn't want to have, Andie balks. Something tells her that it isn't right.
Looking to clear her head, Andie hits the Texas highway in search of an answer. And when she stumbles upon an old roadside diner she decides waffles might be it, at least for now. What she didn't expect to find was Jesse Montgomery. The man who stole her heart and broke it all one day, two decades earlier.
As a Texas-size storm takes shape outside, the electricity between Andie and Jesse builds inside. Suddenly Andie is faced with more then just yes or no. As the storm clears there are two men who will want answers.
Sharla Lovelace © 2012