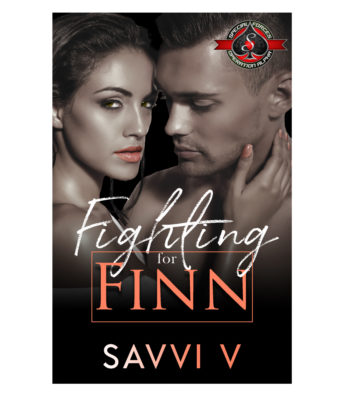 Fighting for Finn (Special Forces: Operation Alpha) (Operation V Book 2)
10/2020
Where to buy:
Finn Scott is a broken man.
Body and mind fractured by war. Heart gone–crushed by the girl he left behind in sleepy, swampy Redemption, Louisiana. The girl who finished what the war started when she moved on with their childhood best friend.
Reese LaVeaux is a shattered woman.
Left alone and vulnerable by the only man she'd ever loved, she struggled to pick up the pieces of her life. Her father, grandmother, and friend, Davis, were the only ones there for her during that dark time.
Now, ten years later, having buried the pain of life without Finn, she and Davis are engaged. Lies and danger lurk close to home, however, and Finn returns to find all their lives turned upside down. Shocking revelations about their shared past are shattering every truth they've clung to, and old emotions are roaring to the surface, making it impossible to hate each other anymore. But just as they are dealing with this new reality, evil comes calling, and Finn's military brothers-in-arms join the battle.
When the dust settles, Reese wants to fight for another shot at happiness. Finn simply wants her to fight for . . . more. When push comes to shove, will they be able to fight for each other?
Welcome to the explosive finale of our Operation V duet! What started with Loving Lex and Susan Stoker's Special Forces heroes mingling with our sex-drenched world of the Cameo Gentlemen's Club, now leads you into our upcoming world of Redemption Road. Enjoy! 
Note: Due to adult language and very strong sexual content this book is intended for readers 18 years
Savvi V © 2020