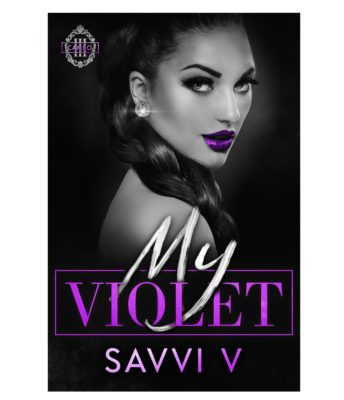 My Violet (Cameo Gentlemen's Club#3)
11/2019
Where to Purchase:
Synopsis:
My job has lines. Personal can be dangerous. I've never blurred the lines.
Ever.
Until I met her.
My life hasn't been a bed of roses–disillusionment, homelessness, and public tragedy have a way of souring the American dream. Greedy corporate bastards made sure of that when they destroyed my family. But I survived. Thrived, even. I got the hell out. Some people might look down their holier-than-thou noses at my life choices, but I'm happy. Sort of.
Taking off my clothes for money . . . good money . . . is just part of the hand I was dealt. I can shut that off. It's not who I am, and it's only temporary. I have bigger dreams tucked away.
Only now, the women I work with are being brutally slaughtered one by one by an unknown psychopath targeting Cameo–the gentlemen's club where I work. None of us are safe. Trouble is, my best friend is number one on his list, and I don't let the people I love get hurt. Not anymore.
Even if it means I have to do the unthinkable and work deep undercover with the most infuriatingly sexy detective on the planet, whose hypnotic eyes make me want to do things I shouldn't, and whose hard body and soft Louisiana drawl make me long for things I thought I'd given up on a long time ago.
But you do the math . . . I'm an escort. He's a cop–who also, as it turns out, is a filthy liar.
Like I said. My life isn't exactly a bed of roses.
Sharla Lovelace © 2019