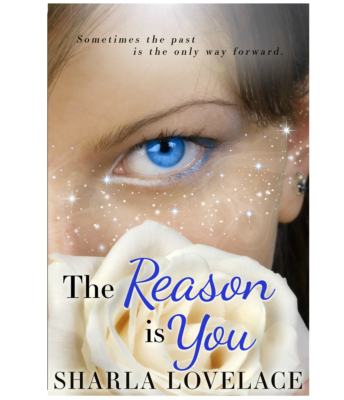 The Reason Is You (rerelease)
2/2018
Currently being edited and revamped, check back for future purchase links!
Alex slowly took off his glasses and locked his blue eyes in on mine with that arrogant little smile of his. I felt heat radiate from every pore.
"Dani," he said, low and smooth, and all the breath left me. "My God, look at you."
I opened my mouth to say the same thing, that after twenty-plus years he still looked exactly the same, hot enough to melt my shoes.
**2013 Bookseller's Best Award Double Winner for Single Title and Best First Book!**
Originally released April 2012
Rereleased February 2018!
Dani Shane just wants her daughter to have what she never did—a normal life. But "normal" leaves the equation when sixteen year old Riley is found talking to Dani's only friend, Alex—who's been dead for forty years.
In the small river town of Bethany, Dani never fit in. Being different pushed her to the fringes of society, and even leaving town for two decades didn't stop the talk. Now that she's back, so is Alex. Mischievous and sexy and still hot enough to melt her shoes. Between his popping in at inopportune moments and having to hide her daughter's new talent, Dani fears that her plans for staying under the radar may be short lived.
As Dani scrambles to get solid footing under her family, secrets buried for forty years begin to unearth themselves. She and Alex have always been connected, but he is hiding something. The computer is making her hear things. Weird memories that she doesn't recognize keep popping up in her mind. Then there's that little thing she's not telling her daughter yet. Like that some of the people she sees aren't breathing…
Sharla Lovelace © 2018