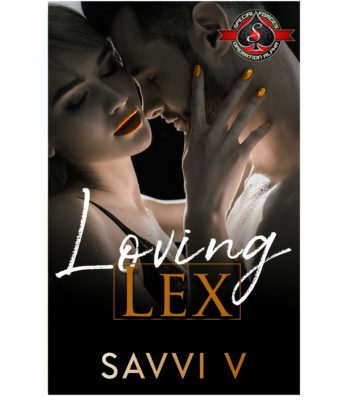 Loving Lex (Special Forces: Operation Alpha) (Operation V Book 1)
7/2020
Where to Purchase:
Synopsis:
Lex Mathison is many things–ex-military, loyal friend, dedicated son. The one title he never wanted was brother of a murder victim. Even worse, the story his family was fed about his brother's death does not add up. Desperate for answers, he sets out for the one place he knows he'll find them–the belly of the beast, otherwise known as Kane Enterprises, the largest organized crime syndicate in Las Vegas, and his brother's last employer.
His plan: Get inside. Find the truth. Avenge his brother.
Shay Steele is many things as well–strong-willed, beautiful, and now broke. As the daughter of a high profile, wealthy family, she's always had everything handed to her on a silver platter. When her mouth stirs up family drama and gets her booted out, she finds herself in unfamiliar territory–destitution. Forced to grovel, she ends up waitressing topless at an exclusive strip club in Vegas just to survive.
Her plan: Prove herself. Make a life of her own. Focus.
Too bad that becomes a bit complicated when Lex moves into her apartment complex . . . a big, infuriating, arrogant, alpha distraction.
But as they both work toward their goals, they realize things aren't always what they appear and they work better together. As chemistry grows, so do feelings, and just when things become far too real for both of them, a whole new danger hits close to home, forcing Lex to call in a favor from his Navy SEAL friends, or risk losing it all just when he's found it.
Savvi V © 2020