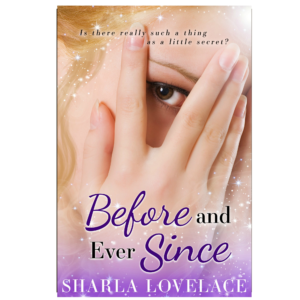 IT'S HERE!!   And Happy Birthday to meeeeeee!!!  🙂
BEFORE AND EVER SINCE is now available!  I get lots of questions asking me what it's about.
Basically, the main character, Emily Lockwood has alot on her plate.  She is successful in her own right, with a solid real estate career, but has a headstrong daughter, a mother who marches to her own drummer, and an ex-husband who needs sex therapy.  Enter into this picture a house with an agenda, and the return of her first love, rocking a tool belt and a paintbrush and dark eyes full of secrets, and Emily just flat out has things to get through and get over.  I call them the "Emily Lockwood Life Lessons".
We can all learn things from Emily.  🙂
Life Lesson #5 from Emily in BEFORE AND EVER SINCE…
THERE'S NO SUCH THING AS AN INNOCENT KISS WHEN IT'S WITH A NOT-SO-INNOCENT MAN.
…an excerpt from the book…
Ben took a deep breath and rubbed his face and then his hair, making it stick up in little spikes.  "Me and you?  I have no desire to go backwards and reopen old wounds.  I'd rather focus on now."
I was about to ask what old wounds he had to draw on regarding me, when he lifted my chin and kissed my lips.  Even through my shock, I felt the energy ripple between us, and his breathing quicken.
"Starting with there."
He turned and walked out, leaving me to stand there like a goon, just as Bernie and my mother walked in.  My mom turned to glance behind her after she looked at me—probably because I looked like I'd been shot and dragged through the mud with all my crying.
"You okay?" she asked.
"He really just did that," I mumbled.
"Just did what?" Aunt Bernie asked as she came in and looked around.    "Girl, you still have a lot to do in here."
"Yeah," I said, annoyed that they had horned in on my moment.  I shook my head free of the fog that accompanied Ben's lips, and then got annoyed again that there was even fog.  Or a moment.  "Um—yeah," I repeated, looking around.  "Still a lot to do."
I grabbed a box from the closet and left the room, leaving them behind me.  I'd just start loading up my car with crap and then I wouldn't have to come back every day.  Although that was a joke since I knew I would.
I got increasingly irate at his audacity as I lugged an unfortunately heavy box down the stairs.  I put it down to open the door, and then cursed my remote for not opening my trunk.
"Need some help?" Ben called from the garage.
I pinned the box against the car with my body and ignored him as I opened it with the key.
"Hey," he said, walking up, a folded sheet of plastic under his arm.
"I've got it," I said.
"Oh, I see that," he said, laughter in his voice.
I got the box in the trunk and whirled around.  "Where do you get off just kissing me like that?"
His eyes widened in humorous surprise.  "Was it hideous?"
He knew it wasn't.  He knew it had curled my toes.
"You don't want to face anything heavy," I said. "Answer any tough questions, just skip off into the future—"
"I'm pretty sure I never mentioned skipping."
"Like I'm supposed to trust you now," I continued, ignoring him.  "And then you lay that kiss on me."
He laughed, which just lit me up more.  "I didn't tackle you, Em."
"How would you feel if I just walked up and—did this."  Before I knew it, I had his face in my hands and my mouth was on his.  What was intended to be aggressive immediately turned soft.  Searching.
Shaking, I let go and stepped back, not knowing what the hell I was doing.  His eyes were heavy and his breathing was fast.
"How would you—what would you do?" I asked weakly, though I managed to keep my head up as I turned to walk away.
I felt his hand on my arm as he spun me back around and backed me against the car.  His hands came up to my face and his mouth and body landed against mine at the same time.  All the air left me as I expected something fiery and got soft and deliciously slow instead.  When he dove deeper, I defied all my own defenses and pulled him in, winding my arms around him.  Just when I began to lose myself in his kiss, he stopped and backed away slowly.
His fingers trailed down my cheeks as he met my eyes with an expression so full of heat it could have self-ignited.
"Probably something like that," he breathed, sounding a little ragged.
* * *
…because what better birthday present than a hot kiss excerpt? 🙂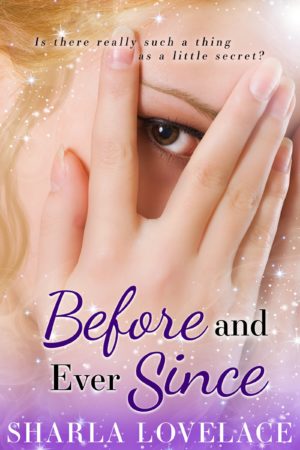 Stay with me on my Facebook page today, for more teasers and more Hot Tool Guys inspired by Ben! 🙂