Are you enjoying the lessons?  🙂  Let's see what Emily has to teach us today.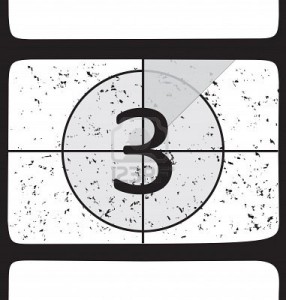 Emily Life Lesson #3…  Assuming your ex has gotten smarter in your absence is a fail.
"So, what's up?" I asked after a pause.  "I don't know if Cass has done anything with that paperwork, if that's what you're wondering."
He shook his head minimally, still looking at the pictures, and the little warning bells went off in my head.  Kevin was nothing, if not opinionated and in your face.  For him to come to my house and then not come look me in the eye—told me it wasn't going to be his normal rant.
I decided to abandon my dinner for the moment, and pour myself a glass of wine.  I poured two on instinct, and offered him one as I sat at the table.
"You aren't going to eat?" he asked, glancing back at the stove as he sat down. 
"It can wait, what's going on?"
He met my eyes and chuckled.  "Is something going on with you and Landry?"
My whole body relaxed.  "Jesus, Kevin, is that what you came over to ask me?"
"No, I'm just wondering."
"Well, quit," I said, getting back up to revisit dinner.
"Sherry wants to get married," he blurted out.
I looked back at him, at the genuine worry and anxiety in his face, and sat back down.
"O—kay.  I'm guessing you don't?"
He toyed with his glass.  "I should.  I mean, yeah, I guess I do.  I just—"
"You've been together long enough to know."
"I know," he said, pushing back his chair and rubbing at his eyes.  For the first time, I noticed the perfection was waning.  There were the little lines around his eyes, and some gray in his eyebrows.  "And in that respect, I do."  He blew out a breath.  "She's perfect for me.  We have a great relationship."
"You have a great relationship?"  I leaned across the table toward him.  "You sound like you're describing a dog.  Or a car.  Or an insurance agent.  Do you love her?"
He met my eyes.  "I loved you."
That backed me up a good foot.  I sat up and blinked at him.  "Wh—What—"
"I loved you with all I had, Emily.  Since junior high, I was in love with you.  And look what I did with that.  I still had to screw it up.  I couldn't be happy with what I had, I still needed what I didn't have."  
I didn't want to go down that road.  I scooped my hair up and tried to look patient, but reminders of what the whole town knew my husband was doing behind my back was not my idea of memory lane.
"So you're saying you might do it again?"
He scoffed and looked away.  "I've already done it again.  And again.  That's my point."
I dropped my hair and stared at him.  "Seriously?"
"I do love her, Em.  She's amazing."  He got up and pushed his chair in, lining it up with the others.  "But clearly, that's not enough to keep me faithful.  Should I let her marry into that?"
I wanted to shake him.  "No!"  I got up and left my chair out on purpose.  "Kevin, grow the hell up.  You're not special.  Everybody has temptations—hell, I could have had three different flings while we were married, but I never gave it a second thought.  I made the choice.  You have that ability too.  Get help if you need to, or let her go."  I walked up to him and put my finger on his chest.  "But if you love Sherry like you say you do, be a man.  Don't fuck her over."
He narrowed his eyes.  "Who could you have had flings with?"
I turned around and headed back to my cooling dinner.  "Really?  That's all you heard?"
He followed me.  "I'm sorry."
I looked at him, annoyed.  "For what?"
"Cheating on you.  Messing things up."
His voice was soft.  Sincere.  Probably for the first time in all the apologies he'd made. 
"I know," I said, and then looked back down at my chicken that wasn't looking so good.  "Things happen as they're supposed to, Kevin.  Maybe Sherry's the one for you."
"Maybe."  He started to leave, then turned around.  "Thanks for talking to me."  He shrugged.  "I didn't have anybody else."
I gave him a small smile.  "Any time."
"So is Landry the one for you?"
I closed my eyes.  "Bye, Kevin."
He chuckled, and left.  But I knew he'd registered the fact that I hadn't said no.
***
You gotta love Kevin.  🙂
You can preorder BEFORE AND EVER SINCE right here, and you'll have it on release day!