That's right, BEFORE AND EVER SINCE is having its turn at the rerelease plate, hitting ereaders on March 14th! My birthday!!  (yayyyyy!) I adore these characters so much with their push-pull awkward/sexy/fumbling/falling into each other second chance romance moments. And as if that wasn't enough stress for Emily, her mom's house keeps sending her on little trips into the past. Because, yanno… that's normal. LOL!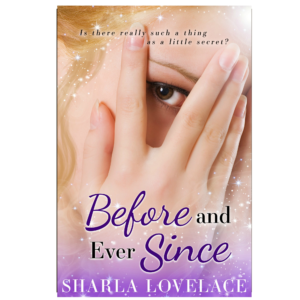 Super fun to write, and I'm loving rereading it for quotes!  I'll be sharing some of "Emily's Life Lessons" excerpts here over the next few days before release day, so keep an eye on it!
Here's the book page if you want to read more about it. And if you want to give your favorite author a quick little birthday present you can preorder it HERE. 😉 😉  Just sayin….
Love!!  xoxo